Barrel Aged Beans | "Grand Cru" - Blend of all 4 White Series Barrel Aged Beans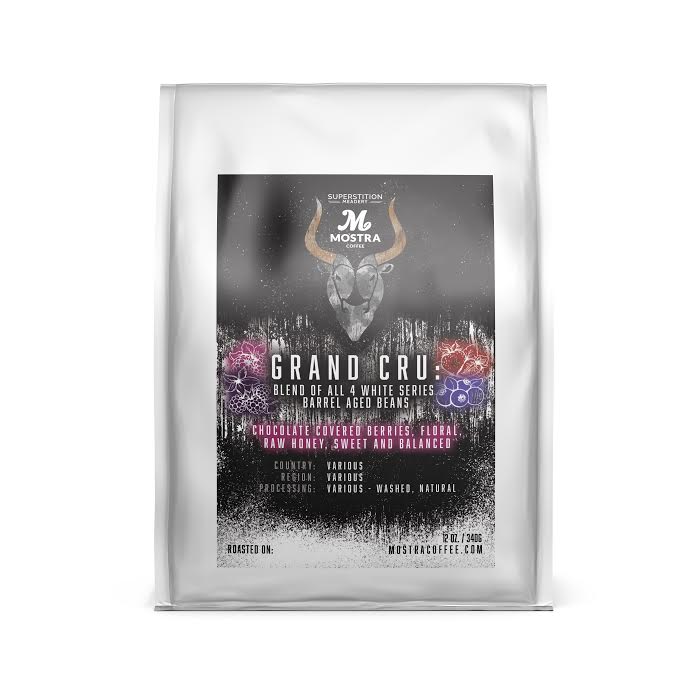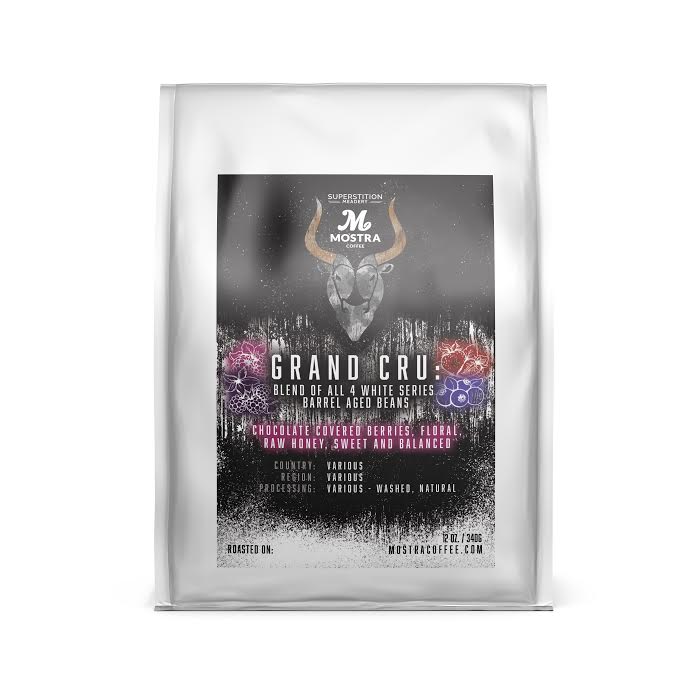 Barrel Aged Beans | "Grand Cru" - Blend of all 4 White Series Barrel Aged Beans
Superstition Meadery x Mostra Coffee Barrel Aged Coffee Beans
PLEASE READ: BAG LIMIT FOR "GRAND CRU" - BLEND OF ALL FOUR WHITE SERIES BARREL AGED BEANS IS (2) BAG PER PERSON. IF MORE THAN (2) BAGS ARE PURCHASED, WE WILL REFUND YOUR ORDER. PLEASE ALLOW 3-5 BUSINESS DAYS FOR YOUR ORDER TO GET PROCESSED, FRESHLY ROASTED AND SHIPPED. THANK YOU FOR YOUR COOPERATION.
"Grand Cru" - Blend Of All 4 White Series Barrel Aged Beans
Country: Various
Region: Various
Processing: Various - Washed, Natural
Flavor Profile: Chocolate Covered Berries, Floral, Raw Honey, Sweet And Balanced
This is the next installment of Mostra's Barrel Aged Series with our dear friends from @superstitionmeadery! We carefully chose four different origins of coffee to barrel age into four different barrels from Superstition Meadery, which includes their gold medal winning raspberry and white chocolate mead, Berry White. The other three barrels include, Blackberry White, Blueberry White and Strawberry White. Our fifth offering is Grand Cru, a blend of all four White Series Barrel Aged Beans.